Pride In Pill. Celebrating our 10th Anniversary
On Saturday 18th May 2024, Pride in Pill will be hosting an awards ceremony event with entertainment in celebration of our 10 year anniversary.
You are invited to nominate an individual, company or organisation who you think is worthy of one of the award categories listed on the nomination form. We aim to collect as many entrants as we can, where 3 non members of our team will check the votes to determine the winners of each category.
The ceremony event will be held at Newport Masonic Hall on Saturday 11th May 2024. Would you like to be one of the sponsors of this prestigious event or perhaps help out in any way? If so then please get in touch.
PIP Awards. How you can get involved
The Pride In Pill Awards Ceremony will be at held Newport Masonic Hall where all winners will be announced and presented with a trophy. There will also be a buffet, music, entertainment and more.
If any company would like to support Pride in Pill 10 year Anniversary Award with a small donation, you will get free advertising from now until the event and you can present an award to the volunteer. The award you sponsor will also have your Company Logo and Name engraved on the award.
For more information about our 10th Anniversary Awards event, please contact Paul Murphy on 07775 449683 or any Pride In Pill volunteers. You can also contact us on Facebook or Twitter. Thank you.
Discover events happening at Pride In Pill.
For the list of clean up events we carried out in 2022, please click here.
Nominations now open. Extended to 1st Feb 2024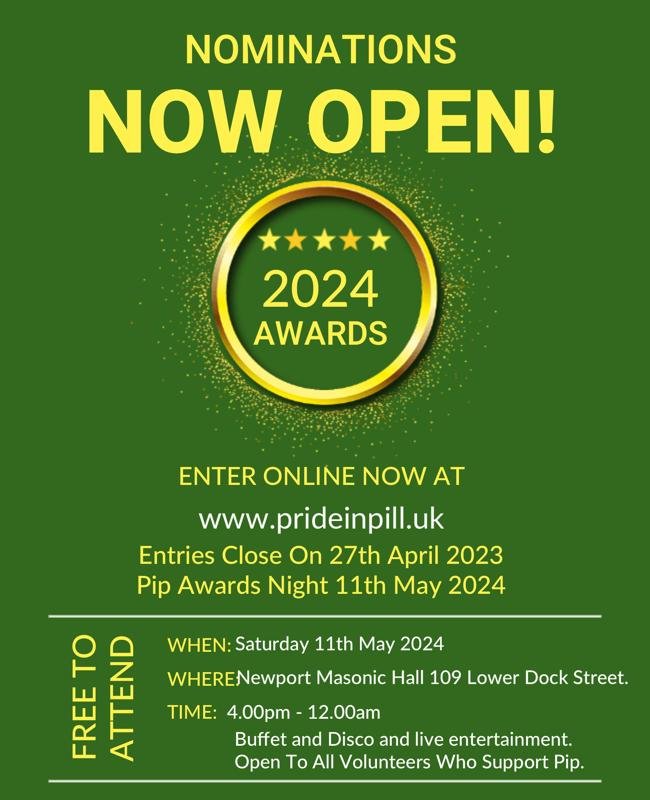 Come along and help PiP celebrate our 10th Birthday! We will be having an awards ceremony on the night, with a disco, buffet and live entertainment. Nominate
PRIDE IN PILL'S WEEKEND TRIPS FOR 2023
Everyone is welcome to any of our weekend trips in 2023. Trips to Amsterdam, Ostend, Disneyland Paris and/or Norbreck Castle Hotel & Spa in Blackpool.
food runs & Christmas Gifts. BeCome a Volunteer
The sense of pride you get from volunteering is tremendous. Come and join us for a fun and rewarding day, volunteering and being genuine guardians for the good of our wonderful city of Newport.
In order to obtain tickets for our coach trips, please call Pride In Pill on 07775 449683 or message us on Facebook
Pride In Pill – Christmas Toy Appeal
Can you help Pride In Pill to make a child in hospital happy this Christmas? Many children will have an unpleasant Christmas this year because of having to stay in hospital. Due to this, Pride In Pill have decided to collect donations of toys and gifts throughout South East Wales. They aim to do toy appeals every year after the success of the last one.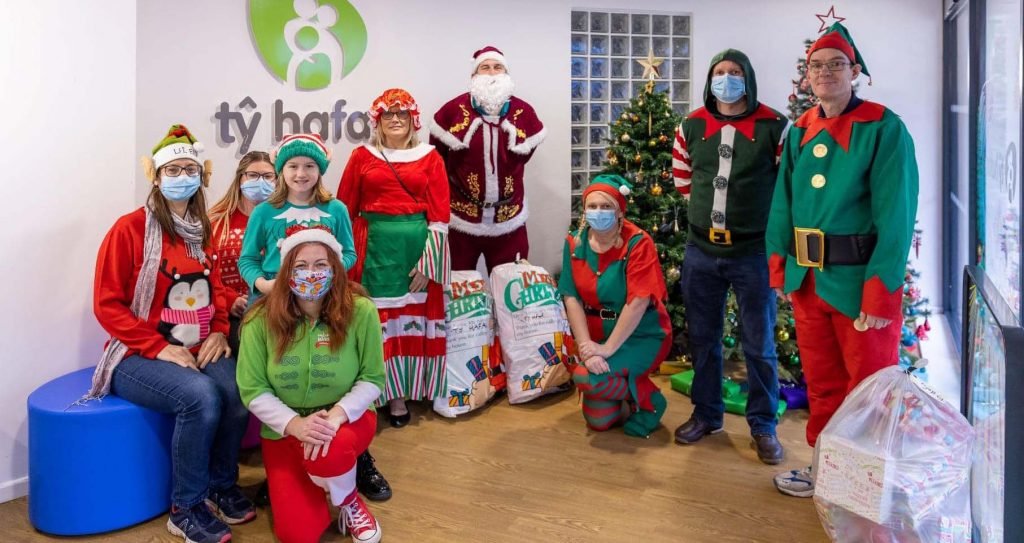 Make a hospitalised child smile this Christmas
From late October right up to the first week of December, there will be several drop off points around Newport and surrounding areas, where you can conveniently donate a toy. All we ask is that toys/gifts must be new and unwrapped. Our volunteers will be collecting and wrapping the toys during November and early December. You can also leave a note or card with the gift to add that special touch.